01.02.2021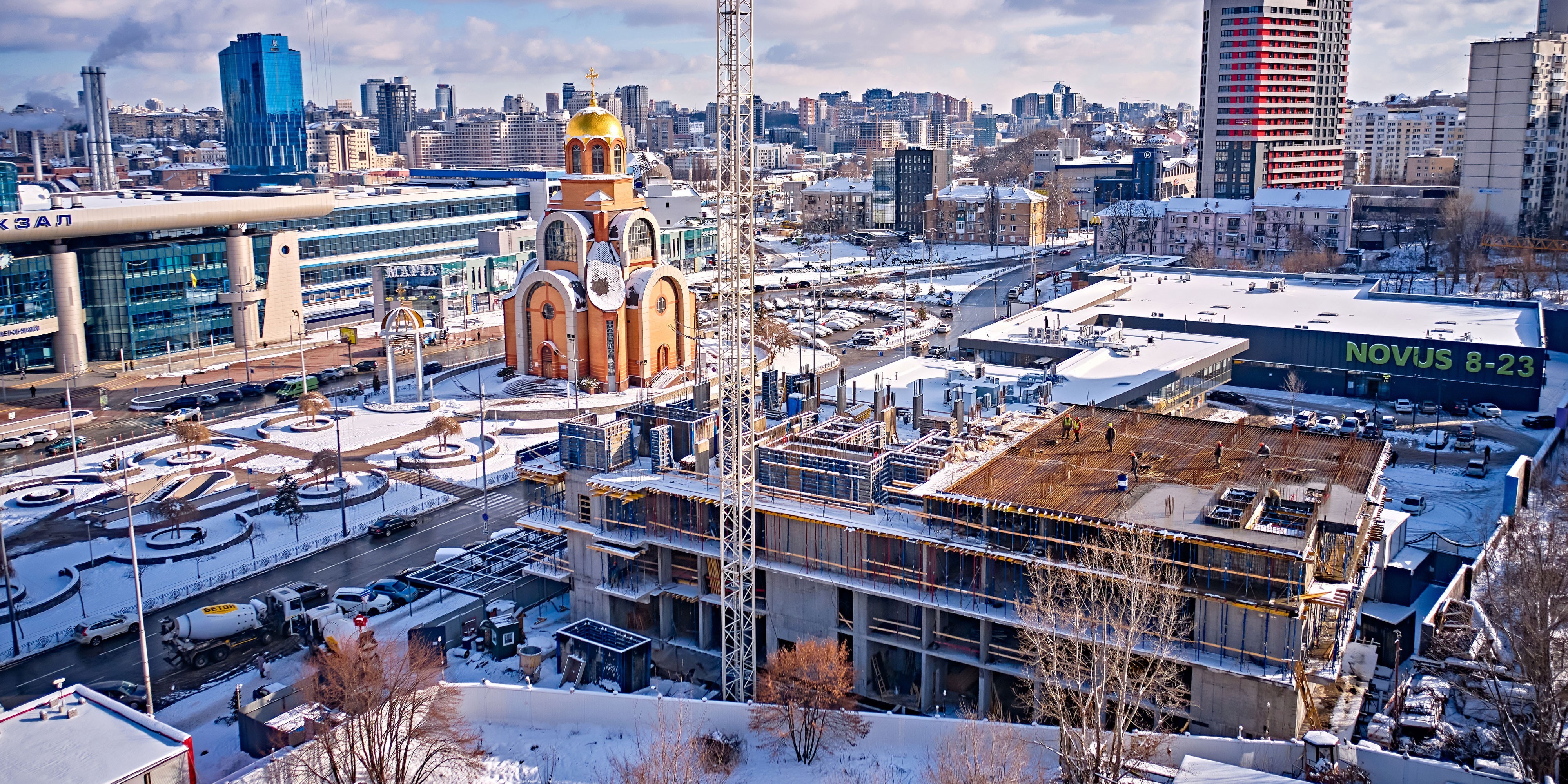 CONSTRUCTION PROGRESS OF S1 TERMINAL. January 2021
Another month passed, but the work on the construction site didn't stop in any minute.
We have completed the preparatory work: horizontal waterproofing of the grillage, vertical waterproofing, concrete preparation of the protective layer of waterproofing, grillage, drainage system.
Over the past month, we have completed two more floors:
- monolithic works on the 2nd and 3rd floors are 100% completed
- monolithic works on the 4th floor are 50% completed
The work on the installation of external networks - sewerage, water supply is fully completed.
Currently we are working on backfilling of sinuses, for level the site relief - 90% readiness. Basement brickwork is 90% complete.
Keeping up with the latest news is easy- follow the construction through the webcam on our website, or subscribe to the email newsletter.