04.05.2018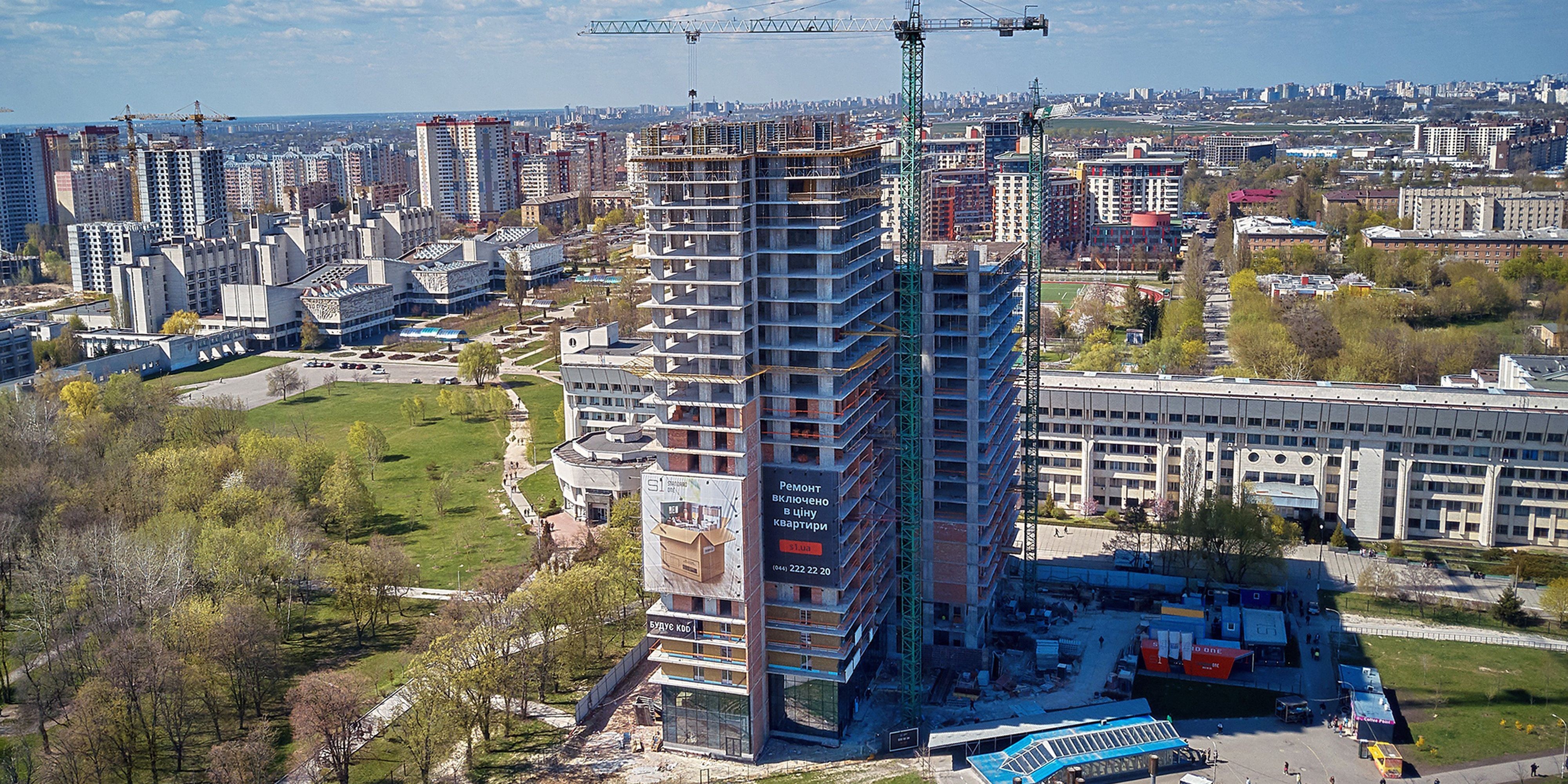 Dream comes true
As of May 3, 2018, more than 60% of the construction is already done, namely:
Section "A" - at this moment the builders are already completing the installation of the constructions of the 18th floor, works are being carried out on the arrangement of vertical elements of the 19th floor and the slab of the 19th floor. Brick laying is conducted on the 4th floor. There are already mounted stair flights from the 1st to the 3rd floors. Installation of ventilation units from 8th to 13th floors is being carried out.
Section "B" is executed on the 25th (technical) floor of vertical monolithic structures, the reinforcement and concreting of the slab of the technical 25th floor are being conducted. The ventilation units from 13th to 18th floors are mounted. The works on the construction of the 14th floor masonry are being actively carried out. Completed construction and installation work on the installation of a glass facade of 1-2 floors.
We are waiting for you in our buro and showroom on the Vasilkovskaya street. 100-A.
Tel. +38 (044) 222-222-0