17.05.2019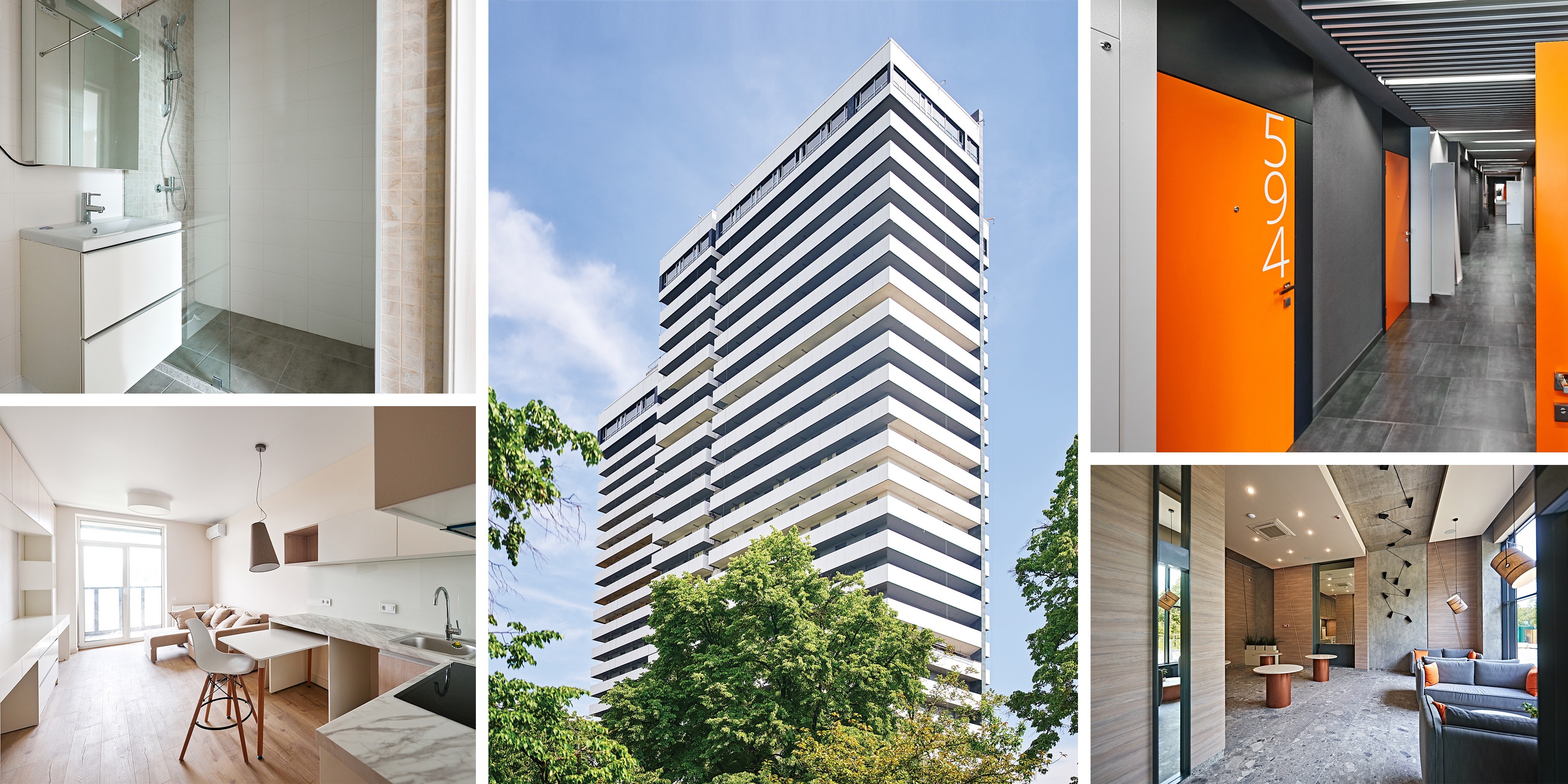 Construction of Standard One at the final stage!
Construction and installation of our glass facade on floors 1-2 from Reynaers™ is completed. Renovation and decoration work in our partners are actively ongoing: Пузата Хата, Astra Dent and Dominos will open their doors for the first visitors at the beginning of summer.
Work on the insulation of the construction facade - 98% completed. The windows are installed throughout the house. We use Glas Trösch™ multifunctional fiberglass with a combination of heat and sun protection, helping to reduce the cost of winter heating and summer air conditioning.
The painting of the construction facade is being actively continue.
Works on installation of engineering networks of cold - hot water supply and distributing of heating pipes have been completed. Renovation works on the 7th floor are completed, on the others the percentage of readiness is more than 60%. At this moment, we are already installing Electrolux™ air conditioners that will be in every Standard One apartment.
Incidentally, Standard One Buro moved to our hall and is already ready to meet guests.