28.08.2020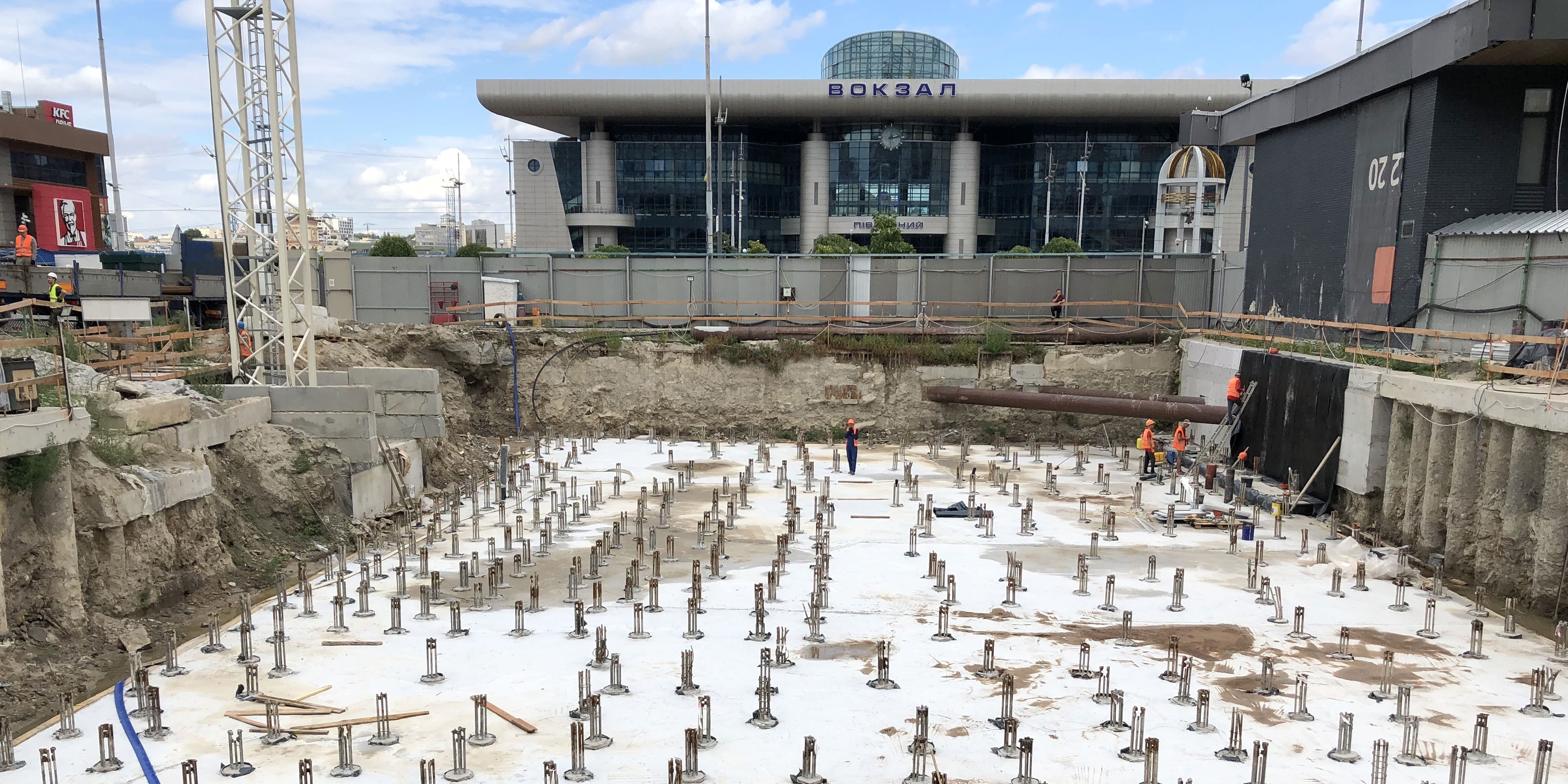 CONSTRUCTION PROGRESS S1 TERMINAL. AUGUST 2020
We continue to inform you about our construction site.
Currently, the concrete preparation of the pit is 100% completed, as well as both elevator pits.
Work on dewatering in the pit of ground and rainwater is underway.
In August, 80% of the horizontal waterproofing of the pit was completed, which prevents the concrete base from absorbing moisture from the soil. In construction, we use the method of penetrating waterproofing, which is considered the best, since it tightly clogs small capillaries in concrete, and upon contact with water, its chemical reagents form water-soluble crystals.
Also, 80% of the concrete preparation of the protective waterproofing layer has been completed.
We started work on linear drainage and start installing the slab grillage.
It is planned to complete the foundation slab of the grillage in September (1700 cubic meters)
And the good news - 23 workers are involved in the construction. Further - more!
Stay in the center of the action at S1 Terminal.