04.08.2020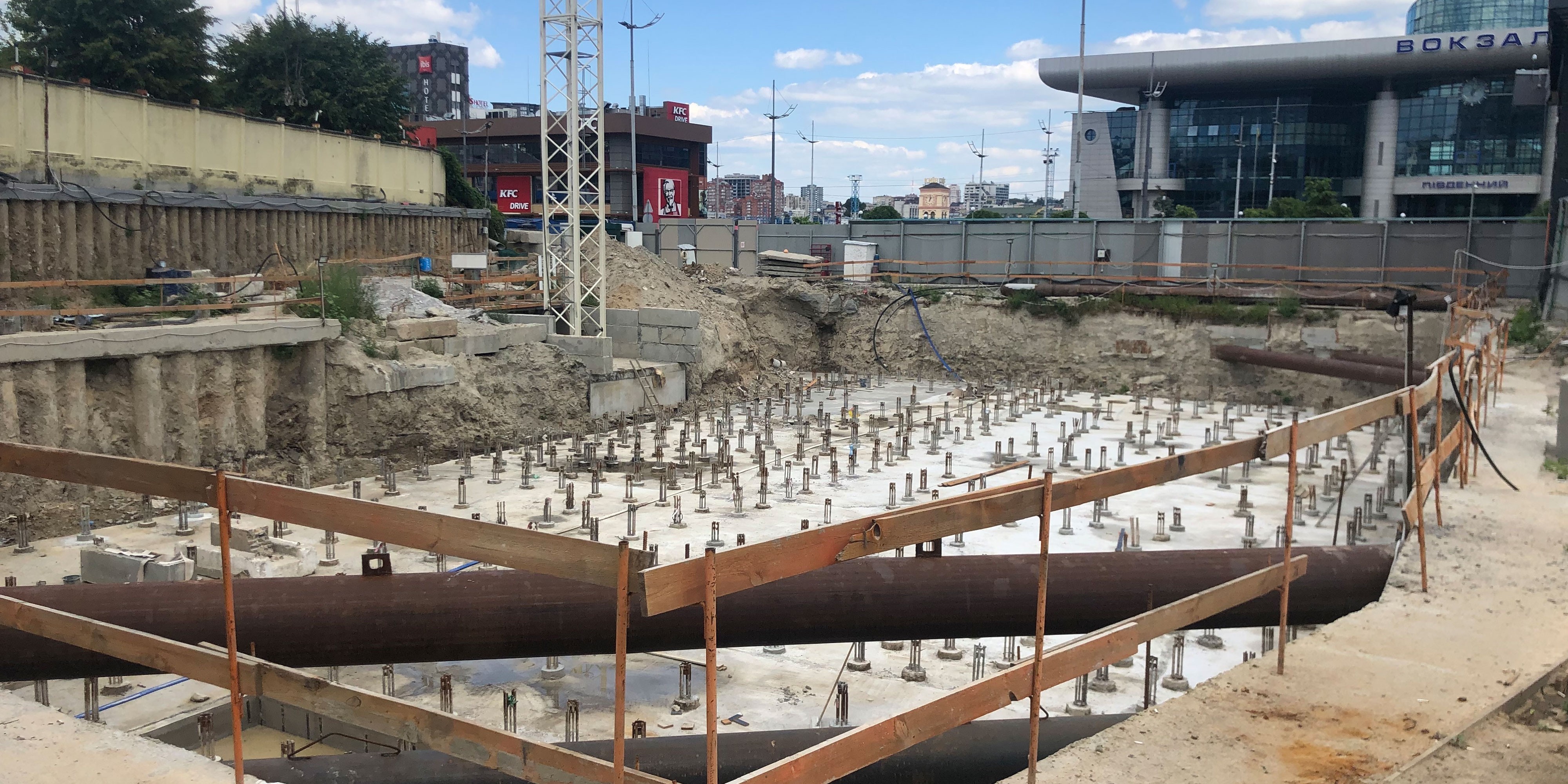 We are not stopping!
Every day we are getting closer to our point and would like to share with you the progress of the S1 Terminal construction over the past month.
For today, the excavation has been completely cleaned from the existing foundations, which gives a guarantee of safety.
90% of the concrete preparation of the pit has been completed, which serves as the basis and protection for the waterproofing. The pit is usually uneven, it has deepenings, so during the construction a pit was made for the elevator shafts, because the shaft goes below the level of the first floor.
At the moment, work is underway on the construction of the second elevator pit and the preparation of caissons for filling the pit, where all the hydraulic auxiliary elements will be located.
One of the most laborious processes continues - work on dewatering in the pit of ground and rainwater, we carry out strictly and without compromise. After all, the creation of favorable and safe construction conditions guarantees high quality and durability of materials.
For August, we are planning to carry out a waterproofing layer under the foundation slab - another very important stage of work.
We will continue to share with you the latest information during the construction of the S1 Terminal.