06.11.2018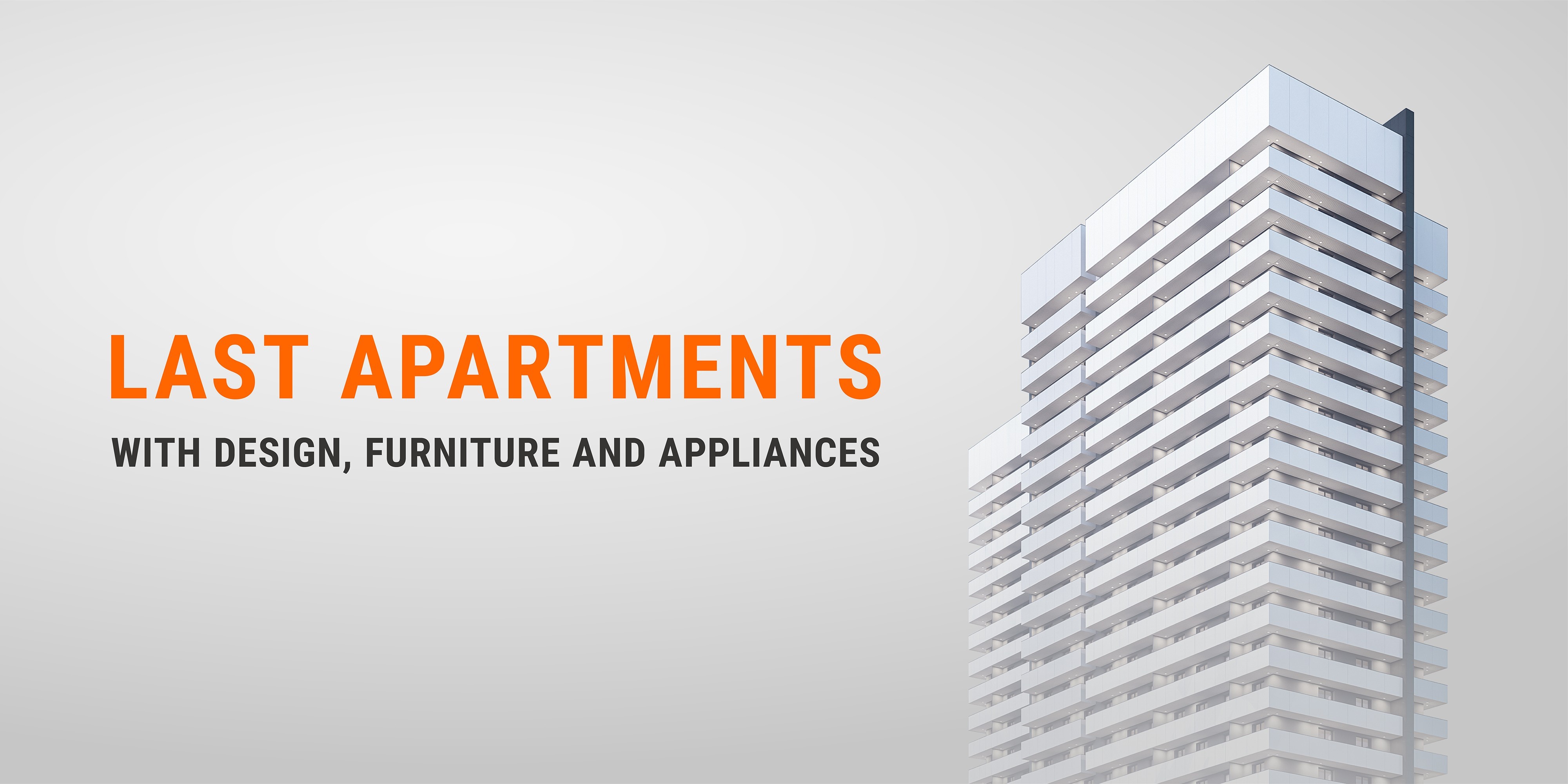 Last apartments
Entering the final phase of construction, decoration and technical equipment, our residential complex Standard One offers to purchase the latest available apartments. The uniqueness of the situation lies in the fact that the level of our sales is far ahead of the level of readiness for the construction of the complex, and today almost the entire pool of apartments S1 is already sold out.
Entirely ready to move in apartments in S1 - with quality renovation in four design solutions and all the necessary furniture and equipment - aroused great interest not only among investors, as a profitable and quickly payable object for rental business, but also from those who acquire housing for their own residence.
After all, housewarming in S1 can be celebrated immediately after receiving the keys, and none of the neighbors will annoy you for years with endless renovation.
For those who prefer all inclusive service, S1 has everything you need for a comfortable life "without leaving home" - from the laundry and fitness room to professional help in cleaning the apartment and small renovation. The complex of additional services extends to investors, to whom our consultants are always ready to offer the best investment solutions and take on all the issues of real estate management, including finding tenants, signing contracts and even preparing real estate for lease. Using the mobile application, all rental housing deals are available online, which saves time and simplifies all procedures to the maximum. 24-hour video surveillance, access control, electronic keys and our own protected area - we do everything necessary to ensure the safety of our residents and the safety of their property.
A modern stylish apartment with a European layout in S1 is a quality product that is thought out to the smallest detail and is capable of producing much more than square meters. This is a new quality of life that is chosen by those who want to feel confident in the future and appreciate comfort. A quick exit to the deal and high-quality execution of all documents in the Buro S1 sales center is a guarantee that everyone can overcome the distance between dreams and reality.
Don't miss your chance - buy an apartment in the most innovative residential complex of the capital!