22.11.2019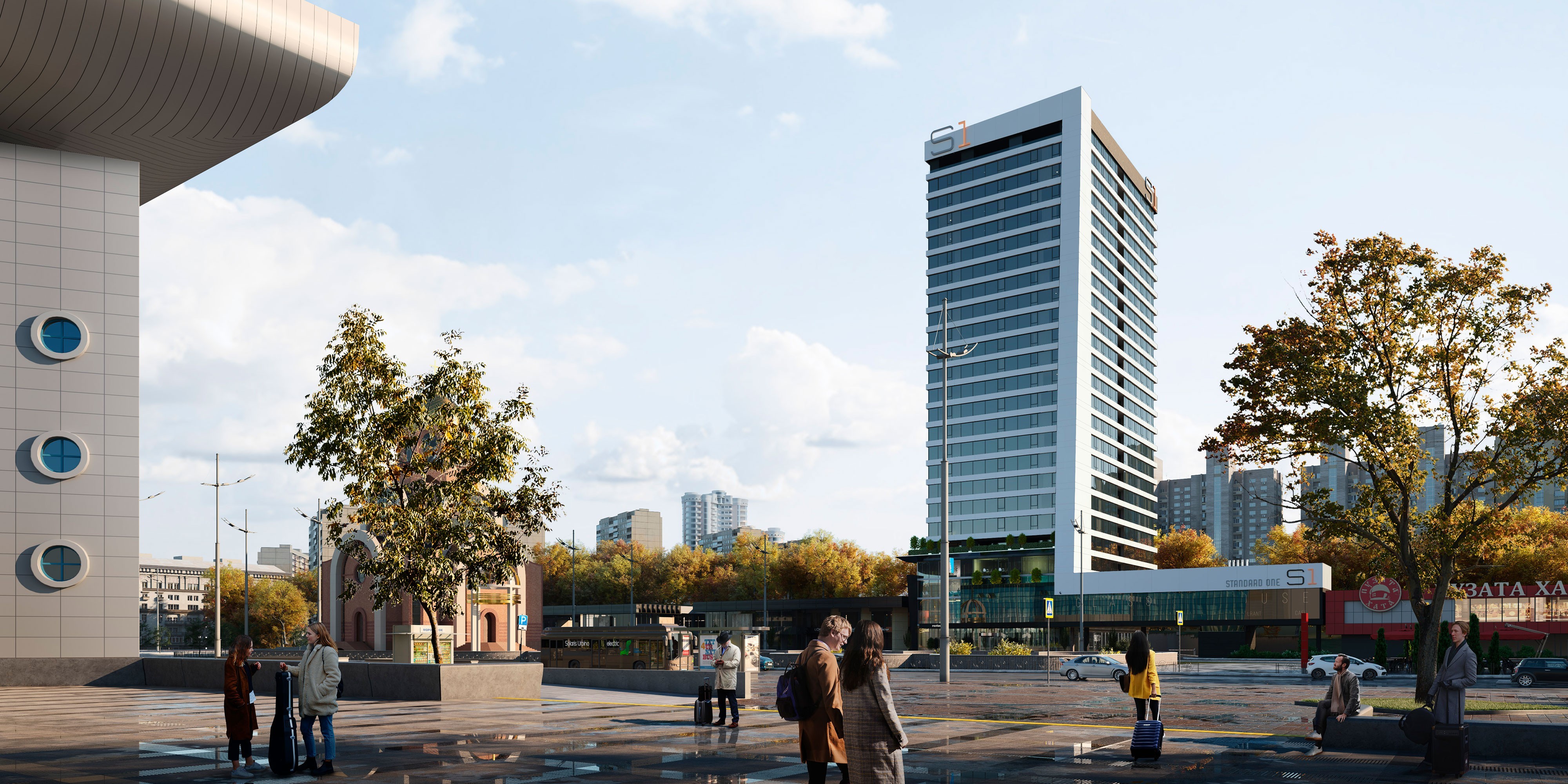 S1 Terminal start sales
S1 Terminal is the future downtown apart hotel, which will dominate the area and for investors it is 15% of annual passive income.
We decided to develop the new Standard One project after the success of our previous S1 VDNG project at Vasylkivska 100-A in Kyiv, which is confirmed by the confidence of our clients and investors who bought all the apartments before the end of construction.
At S1 Terminal, we stick to our concept of being the first to implement unique projects for the Ukrainian market that weren't done before us. Rest assured we have something to surprise you this time.


Terminal by Standard One:
Unique business model - your income does not depend on the load of your apartment: profit is divided among landlords equally, depending on the number of apartment owned. According to the forecast, when renting out each room will annually bring the owner $ 13,671, so it will pay off in 6 years.
Location in city center - only 200 miters separate S1 Terminal from the Kyiv Railway station, which is the main transport hub of the capital. Commuter trains and intercity buses come here. From here, express trains depart to KBP, and you can take a taxi to the Sikorsky Airport (IEV) in 15 minutes.
Highly liquid asset - your S1 Terminal apartment is not only a highly profitable real estate investment, but also a rather flexible financial instrument. You can always use the "buy back" procedure by selling back your apartments to the management company, or you can earn money by selling your unit as a ready-made business.
Control and audit - the tasks of the investor are limited to receiving reports and voting for the financial plan at the annual meeting. The management company is engaged in attracting and servicing guests, collecting payments and distributing profits under the supervision of an external auditor.